What our patients are saying…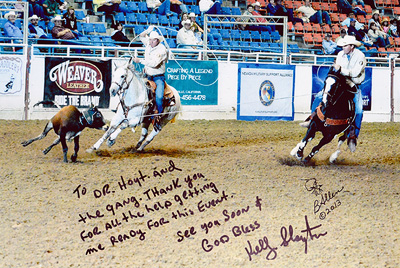 Our clients come from all over the Inland Empire.
If you are suffering in pain call us today. You will be glad you did!
I had 2 laminectomies 10 years ago and I was 2 weeks away from having spinal fusion Initial Complaint: I had pain and numbness in my left leg, and I could not walk or stand for more than 10 to 15 minutes without having to sit or lay down. I also have scoliosis and severe Degenerative Disc Disease. I would recommend Decompression therapy to anyone with disc problems, spinal stenosis, etc. Try this before surgery, the surgeon will still be there waiting if it doesn't help. I also want to add that Dr. Hoyt and his staff are wonderful and caring professionals. I could have done Decompression in Hemet where I live but I decided to go to Dr. Hoyt because of who he is even with the excessive travel and everything!
I needed treatment because I wasn't able to either walk or stand up right. I had never been treated for my pain. I found out about the decompression treatment from TV and it seemed to be talking directly to me and the problems I was having. I would recommend this decompression treatment to anyone who is having and sort of back, neck or leg pain. Dr. Hoyt and his staff are very caring and outstanding in the way they treat you. They treat you like a person and not just someone to be pushed through the process.
I spent $6,000.00 on a fishing trip to Mexico that I had been planning for over a year. I could not even go fishing or do anything and ended up in the hospital in Mexico from severe low back pain on a ton of morphine and other medications. I really think people are silly if they don't try this Spinal Decompression before surgery. It's common sense. Dr. Hoyt's office is the only reason I am walking today pain free. The staff is also amazing. The only reason I decided to go with Hoyt Chiropractic is because the staff was so sweet.
I have tried everything short of surgery. Many chiropractors, acupuncture, massage, traction, exercise, physical therapy and all kinds of equipment to try to alleviate the pain. I feel very confident in Dr. Hoyt and every one of his extremely competent staff. I am always impressed by his and their lever of caring and compassion and observation of every detail in making the most of every session. I love the emphasis on holistic approach to all the physical challenges I present.
I took a ton of pain medications and saw a few different chiropractors to get adjusted for my low back pain. If Dr. Hoyt hadn't helped me, I would be waiting for surgery which I did not want as an option. Thank you Dr. Hoyt! You helped me in so many ways!